Portaly is uniquely designed to be the best Link in Bio builder for visual creators. Thousands of graphic designers, illustrators, content creators, and artists worldwide are visualizing their links with Portaly.
With well over 30 building blocks and integration tools so far, anyone can easily visualize and customize their Link in Bio page within minutes.

Portaly was launched in 2022 and accumulated 20,000 users worldwide by 2023. Over 60% of them are visual creators.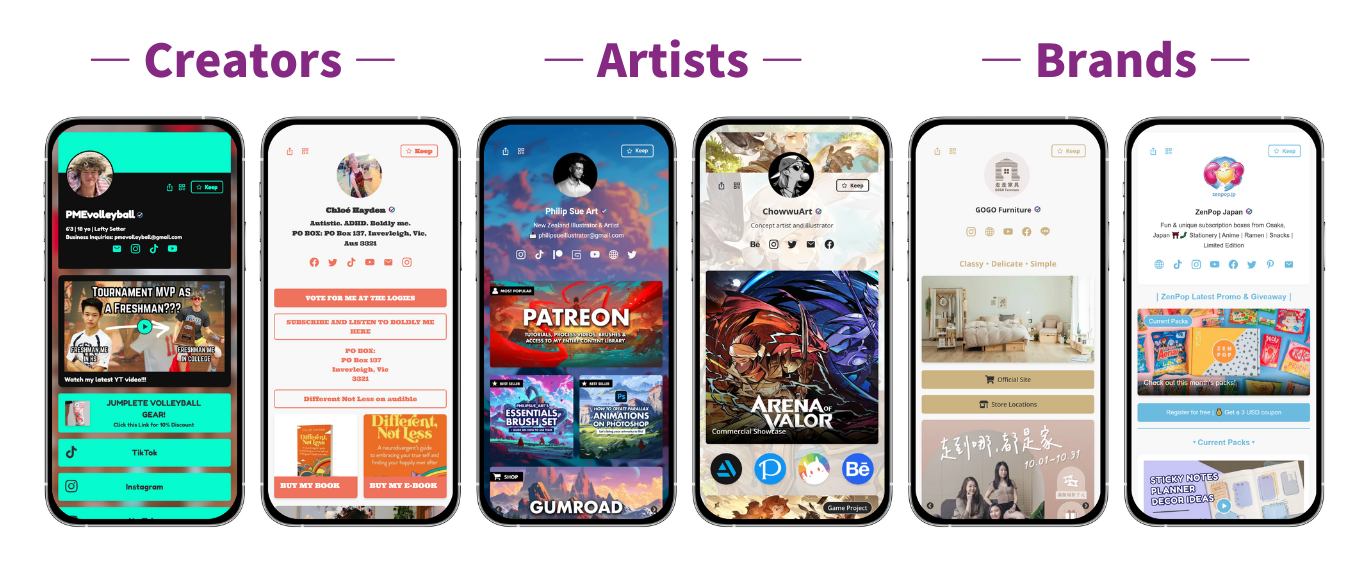 ---
Table of Contents
---
Portaly's Unique Features
We've worked hard on ensuring the smoothest user experience and the best presentation for visual creators and their work. Here are some reasons why—in less than a year—over 20 thousand users worldwide are switching to Portaly.
Visualize Your Links
Why just have a boring list of text links on your Link in Bio? Upgrade those text links to dynamic images, videos, or even gifs!
Build with Blocks
Portaly Link in Bio pages are segmented into content-focused building blocks. Each block takes only seconds to design. Add an image. Add a gif. Add a contact form. Add it seconds.
Integrate with One Link
Experience zero fuss and zero paywalls. Integrate with dozens of sites such as Patreon, Gumroad, or Twitter with just one link.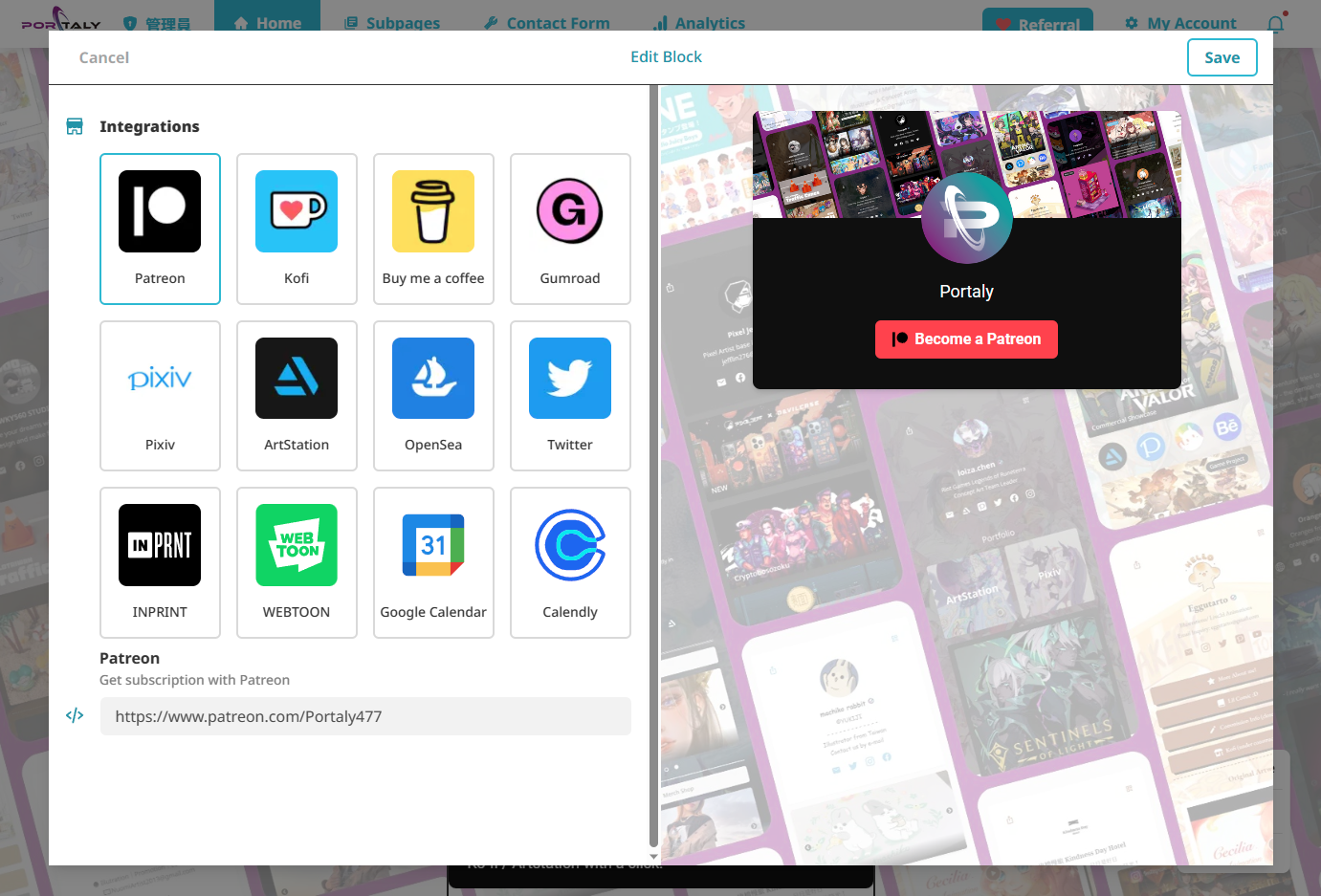 Create Subpages
Why have just on page? Our subpages are as easy to add and design as our building blocks. Create multiple content-specific subpages, including bios, product pages, or contact forms.
With built-in APIs, Portaly can be used as a multimedia player with both audio and video files. Have your latest TikTok, YouTube, or podcast be one click away!
Road Map
Team Portaly is hard at work adding more and more integrations to make your life easier and your followers' experiences fast and frictionless. We're adding more in-depth analytics to help you keep track of your user traffic and engagement. We're also exploring with even more customization features, allowing you to build the Link in Bio page that best represents you and your brand.
Stay up to date on all things Portaly!
Follow us on Twitter, Instagram, or Discord.
Engage with Portaly